ELECTRIC SPEED (2011-2012)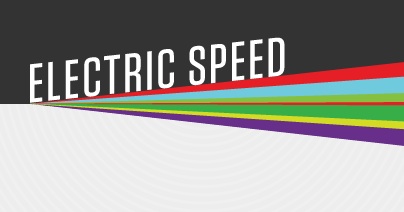 Electric Speed is a group of works from Jeremy Bailey, Jillian McDonald, Jon Sasaki, Will Gill, and Mouna Andraos & Melissa Mongiat. Curated by Kate Armstrong and Malcolm Levy, the works are designed for presentation on urban screens and were commissioned for exhibition at the Surrey Art Gallery in 2011-2012.
The first project, Rewrite the Year by Melissa Mongiat and Mouna Andraos premiered at the Surrey Urban Screen December 2, 2011 and ran until January 15, 2012. In this interactive project participants were invited to collectively rewrite news headlines from 2011.
The second part of the exhibition featuring work by Jillian McDonald, Jon Sasaki, Jeremy Bailey and Will Gill launched at the Surrey Art Gallery January 28th, 2012 and ran through March 31, 2012.
A publication has been produced in connection with the exhibition, co-published by the Surrey Art Gallery and the New Forms Media Society, edited by Kate Armstrong with contributions by Caitlin Jones, Sylvie Parent, Mirjam Struppek, Steve Dietz, Garnet Hertz, Justin Waddell, Greg J. Smith, and The Cedar Tavern Singers AKA Les Phonorealistes. The book can be ordered in print or downloaded as a .pdf.
7.5″ x 7.5″
112 pages
Perfect bound, full colour
ISBN: 926-573151-6