GOETHE SATELLITE VANCOUVER (2011-2013)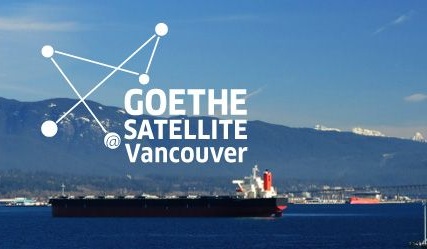 The Goethe Satellite Vancouver is a two-year initiative of the Goethe-Institut with Kate Armstrong and Malcolm Levy working as Revised Projects. The goal of the Goethe Satellite is to facilitate unique projects where artists, organizations and collectives have the opportunity to collaborate, perform, and show work that expands current artistic practices.
Through this initiative we produced 9 projects between 2011 and 2013.
Goethe Satellite @ FIT Freie Internationale Tankstelle , or FIT, is a "fueling station for the creative spirit" by Berlin artist Dida Zende. The project launched with a visit from Hans George Knopp, Secretary General of the Goethe Institut and Hermann Sitz, Consulate-General of the Federal Republic of Germany, Vancouver, at the Waldorf Hotel on May 16, 2011 and ran over a 2 year period with projects including artists Jonathan Syme (Monument to a Dry Exchange) and Mai Yamashita & Naoto Kobayashi (IMPRINT).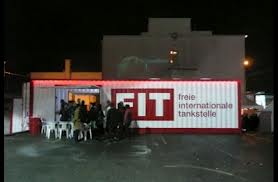 Goethe Satellite @ Fillip Internationally renowned Berlin-based artist Olaf Nicolai, whose wide-ranging, conceptually-driven work often engages with notions of exchange and economy, travelled to Vancouver to participate in a 3-day forum at the GreyChurch Collection & Project Space from November 18-21, 2011 and develop a new art-work on the subject of Intangible Economies for Fillip. Curated by Jeff Khonsary and Antonia Hirsch.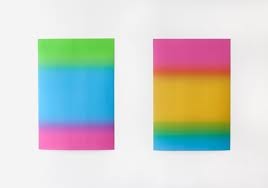 Goethe Satellite @ 221A: Material Arrangement - Curated by Jaz Halloran and Tracy Stefanucci for 221A in connection with Berlin-based collective Mindpirates, Material Arrangement examines the role of graphic design in the visual environment. Artists Andy Chung, Christy Nyiri, Easton West and Anette K. Hansen produced new works that were shown in Vancouver November 25 – December 16, 2011 as well as circulating in OCW Magazine's November 2011 issue. more>
Goethe Satellite@Or Gallery: January 13 – February 18, 2012 at the Or Gallery. Curated by Jonathan Middleton, the Or Gallery produced a solo show by Berlin-based artist Annika Rixen. more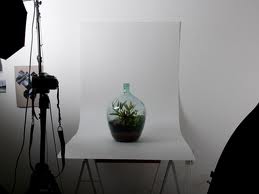 Goethe Satellite@Instant Coffee: Vancouver and Toronto-based collective Instant Coffee, whose widely exhibited work highlights the relationship between form and social interaction, collaborated with German curator Bernd Milla to produce Bild N Sound at the Western Front, March 10, 2012. During this live musical event Canadian musicians and composers played a live score for the films and videos selected by Milla. Videos by Mirko Martin, Pia Maria Martin, Andreas Lorenschat, Fabian Panetta, Gabriela Oberkofler and Sebastian Stumpf. Music by Jeremy Schmidt (Black Mountain and Sinoia Caves), Skye Brooks (Fond of Tigers), Shanto Bhattacharya, Marta McKeever, Tess Kitchen and Diona Davies (e.s.l.) and members of Brasstronaut. more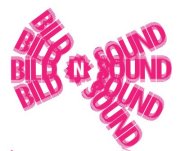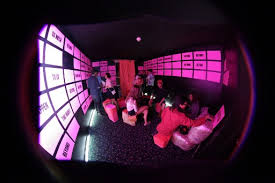 Goethe Satellite @ Western Front : IRL: September 7- October 17, 2012 at the Western Front. IRL (online slang for "in real life") focuses on networked/online work that manifests itself in the physical gallery space. Curated by Sarah Todd, this exhibition brings together seven artists from Berlin, Stuttgart, Toronto and Vancouver to investigate the spatial and phenomenological possibilities of contemporary Internet-oriented art practice. Artists Aleksandra Domanovic, Oliver Laric, Dragan Espenschied, Olia Lialina, Wallpapers (Sara Ludy, Nicolas Sassoon, Sylvain Sailly). more
Goethe Satellite @ Graffiti Research Lab: PWN THE WALL / Vancouver, Berlin, Seoul: From October 12 – 14, 2012 street artists in three cities teamed up with curators Jesse Scott and Mirae Rosner and the Graffiti Research Labs in Canada, Germany and Korea to develop a telematic system that allows real-time digital graffiti. Artists collaborated, shared and discussed issues surrounding open source software, digital arts and urban intervention. PWN The Wall included partnerships with W2 Community Media Arts and the Berlin/Seoul-based PLATOON.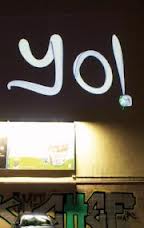 Goethe Satellite @ RAW DATA: Artistic Transformation: November 1 – 3, 2012 at Emily Carr University of Art + Design. RAW DATA is a major collaborative interdisciplinary project between international artists and physicists. Organized by Dr. Margit Schild, Ingrid Koenig, and Elvira Hufschmid in association with Emily Carr University, artists will work with TRIUMF, Canada's national laboratory for particle and nuclear physics, to produce research and artwork that will be exhibited in Vancouver. Artists Dennis Burke, Randy Lee Cutler, David Khang, Ingrid Koenig, Sonnet L´Abbé, Ben Reeves, Stefan Smulovitz and Suzi Webster.
Goethe Satellite @ Vancouver: The Unlearning Weekenders: June, 2013. Infusing the public space of Vancouver, a series of Weekender events invited the public to co-create contemporary rituals: performative social situations that embody a radical re-imagination for a creative connected society. The project by Zoë Kreye and Catherine Grau is based on international action research conducted in Berlin, Udalpur, and Varanasi, India during 2012. more